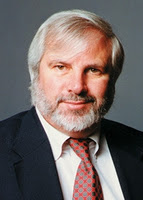 Riks Džoiners
Kristieša brīnišķīgā dzīve
Vārds nedēļai 37. daļa


Dzīvot kristieša dzīvi nenozīmē kļūt pazīstamam. Daži no uz zemes pazīstamajiem cilvēkiem var izrādīties paši nepazīstamākie Debesīs. Līdzīgā veidā paši pazīstamākie Debesīs var būt paši nepazīstamākie uz zemes. Brīnišķīgā kristiešu dzīve – tā nav slava un popularitāte. Visdrīzāk tā ir dzīve, kas Tam Kungam ir patīkama, lai lielās tiesas dienā sadzirdētu: «labi, tu godīgais un uzticamais kalps!» (Mateja 25:21).
Lielie kristieši – ir tie, kas atrod patiesu kristiešu dzīvi. Šī dzīve arī ir pats lielākais piedzīvojums, kuru kāds var piedzīvot un mēs esam aicināti būt tā daļa. Ja mēs staigājam ar To Kungu, kā arī esam aicināti, mūsu dzīve būs pati interesantākā. Nav nekā aizraujošāka, kā Dievs, un nav nekā saviļņojošāka, kā sekot Viņam.
Kristietības vēsture ir pilna ar to liecībām, kas sekoja Tam Kungam un kļuva par vieniem no pašiem ievērojamākajiem cilvēkiem uz zemes. Citu starpā, dažus no šiem dižajiem tā arī ne reizi nepieminēja mūsu zemes vēsturē. Viņi nav pazaudēti, un viņi ir Debesu mūžības vēsturē, ierakstīti Dzīvības grāmatā. Tur ir īsta vēstures grāmata, kur precīzi iespiesta cilvēces vēsture. Ja ir vārds, kas tur ir ierakstīts, tas ir daudz vērtīgāk nekā jebkurš cits dārgums uz zemes.
Mēs arī vēl esam svētīti, jo daudzu diženu cilvēku dzīves ir pierakstītas, lai mēs tās studētu. Ir garīgie tēvi un mātes, un viņu dzīves izstudēšana ir veids kā mēs varam izpildīt bausli «tev būs tēvi un māti godāt» (skat. 5.Mozus 5:16). Tas ir vienīgais bauslis ar ilga mūža un tādas dzīves, kurā "labi klāsies" apsolījumu, ja mēs paklausīsim. Labāka nekā vienkārši priecīga dzīve – tā ir dzīve, kura nes iespaidu priekš Ķēniņa. Mums būs mūžība, lai baudītu To Kungu, bet Raksti ļauj skaidri saprast, ka to dzīvi noteiks tas, kas mēs esam, un ko mēs darām mūžībai.
Vārds «vēsture» (angļu val. history) cēlies no vārdiem «Viņa stāsts» (angļu val. His-story). Tiesas dienā mēs sapratīsim, kā visa cilvēces vēsture ir saistīta ar Kristu. Kā mums ir teikts Efeziešiem 1:10, ka viss ir savienots zem vienas galvas, Kristus. Kā viss, kurā mēs iesaistāmies, attiecas uz Viņu un Viņa mērķiem? Tas līmenis, kādā mēs esam saistīti ar Viņu, netiek noteikts pēc tā, cik mūsu dzīve ir izcila virs zemes.
Ja jums patīk atvērt lielus gudrības un zināšanu dārgumus vēsturē, es vēlējos ar jums dalīties vienā lietā, kas mani iepriecināja. Šajā mācību gadā es pasniegšu vēsturi Morning Star universitātē (MSU) dziļāk nekā pagājušajā gadā. MSU tam tiks veltīta katra otrā mēneša nedēļa un man būs septiņas nedēļas, lai ieietu tik dziļi manos četrdesmit piecu gadu pētījumu rezultātos, cik tas ir iespējams. Es jums apsolu, ka tas nebūs garlaicīgi. Citi cilvēki, kurus es uzskatu par vēsturniekiem, man pievienosies šī kursa pasniegšanā, un viņi dalīsies ar svarīgiem vēstures atklājumiem, kuri veikti mūsu laikos.
MorningStar Ministries
Uz krievu valodu tulkojusi Diāna Kirsanova.
No krievu valodas tulkojusi Ilze Platace
Avots: www.outpouring.ru